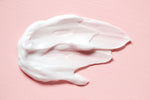 Complete Guide on How to Make Your Own Lotion With Essential Oils
Only a few feelings are as rewarding as making your own lotion with essential oils. After using, your skin feels soft and hydrated and not to mention it smells so good!
While several ready-made commercial skincare products are available in the cosmetic market, they are often made with synthetic ingredients, filler, and overpriced.  
At MOXĒ, we believe that essential oil-infused lotions should be naturally made, therapeutic and affordable. This is why we are sharing our complete guide on making your own lotion with essential oils. 
Overview
Suppose you're not sure where to begin or know which essential oils are suitable for lotions. In that case, this guide will teach you everything from the types of lotions you should use to knowing which essential oils to use for your skin type.
We also provided easy step-by-step DIY essential oil-infused lotion recipes to try and tips to help preserve your lotions safely with essential oils. 
While it may seem an impossible task, preparing your essential oil-infused topicals can be an exciting experience with the right ingredients and concentrations. 
Before you begin, make sure you have your favorite essential oils on hand. If you're out of essential oils or need to find another high-quality essential oil blend, we got you. Check out MOXĒ for an expertly crafted essential oil blend designed to invoke the desired mood.
Let's get started!
Types of lotions
First up, lotions and lotions!
Let's keep it simple, body lotions come in two forms - water-based (or aqueous) and oil-based lotions. Let's quickly discuss the differences.
Water-base vs oil-based lotions
As the name suggests, water-based lotions are a special mixture that includes oil and water. This mixture is known as an oil-in-water emulsion, fancy. This type of emulsion allows oil and water ingredients to mix and remain mixed. 
One primary concern with water-based solutions is their high tendency to attract molds and bacteria. However, a little preservative in the mix should help extend your cream's freshness. 
Tea tree oil, for instance, is a commonly used preservative for homemade essential oil lotions. So, if your recipe already enlists such preserving oils, you won't be needing some extra preservatives.
Oil-based lotions as known as creams, typically have a higher percentage of oil with water droplets mixed.  These creams are known to be ideal for dry to dehydrated skin. 
Oil-based lotions are thicker and rich thanks to in higher oil content and may help maintain moisture on your skin. However, those with acne-prone skin may benefit from using a water-based lotion since it is less likely to cause clogged pores. 
Most people in warmer climates prefer the water-based options for their light and fluid texture. 
Now that you understand the main differences between water and oil-based lotions, let's navigate through the boundless world of making essential oil-based lotions.
Benefits of using an essential oil-infused lotion
Still not sure why you should consider using an essential oil-infused lotion? The different essential oils come with their unique benefits, such as geranium's anxiety-reducing effects. 
Here are the collective benefits of using essential oils in your lotion. 
Essential oils are 100 percent natural. Zero additives.

They mix effortlessly with your regular skin lotions

You can play around the several options to suit your smell and skin type. 

They suit a wide range of skin types. 

They deliver both

skincare

and

aromatherapeutic benefits

, including

sleep

,

anxiety relief

. 
Best essential oils to add in lotion
 Quickly, here's a list of the best essential oils you should consider for your homemade lotions, outlined -- based on individual conditions:
Dry skin - Lavender, Chamomile, Lemongrass, Grapefruit
Oily skin - Bergamot, Mandarin, Geranium, Lime
Itchy skin - Chamomile, Jasmine, Lavender
Sensitive skins - Lavender, chamomile, Rosemary
Stretch marks - -Lavender, Frankincense, Jasmine
Pimples/Spots - Tea tree, sweet Orange, Palmarosa
Aging skin - Rose, Jasmine, Sandalwood, Bergamot, Lemon
While it may not be possible to buy each essential oil individually, consider purchasing a premixed blend that includes the oils mentioned above. 
HOW TO MAKE YOUR OWN ESSENTIAL OIL LOTION AT HOME
From personal experience, here are easy recommend homemade essential oil lotions recipes
Body Butter recipe
Ingredients
Macadamia Nut Oil - 7 teaspoons 

Apricot Kernel Oil - 5 teaspoons

Essential oils - 5 to 10 drops

Shea butter - 3 tablespoon

Cocoa Butter - 2 tablespoon

BeesWax - 2 1/2 tablespoons

Jojoba oil - 1 tablespoon
Note: If you don't have Jojoba oil, you can always substitute it with olive oil or sweet almond.  
Directions
Put aside your essential oil and pour in all other ingredients into a low-heat double boiler and site to melt. 

Remove from your heat source and leave to cool. 

Whip the content until it turns fluffy

Now, pour in your preferred essential oils and mix the solution together. 

Pour your formula into your choice containers. This recipe may be a good fit for lotion bar tubes. For a viscous lotion, increase the concentrations of cocoa butter and/or beeswax.
Lotion Bar
Ingredients 
Sweet Almond Oil - 4 tablespoons

Shea Butter - 3 tablespoons

BeesWax - 3 tablespoons

Essential oil - 2 drops

Cocoa butter - 2 tablespoons

Essential oils - 10 drops
Directions
Mix all ingredients in a glass mason jar. Pour in a saucepan with 1 inch of water placed over medium heat and allow to melt.

Remove from the heat source and allow to cool 

Add your choice essential oils

Fill into molds and give time to form
Body Balm Lotion
Ingredients 
Essential oils - 7 to 10 drops ( consider rosemary, bergamot, eucalyptus, chamomile, lavender, rose, calendula for skin)

Shea butter - 4 tablespoon

Olive oil - 3 tablespoon

Bees Wax - 1 tablespoon
Directions
Place your beeswax, olive oil, and shea butter in a pan and heat over low heat

Drop from heat source and give some minutes to cool.

Add your preferred essential oils and mix thoroughly.

Pour into a clean 4 oz jar and leave to fully cool

Expect a firm texture when formed
Easy alternatives for using essential oil in lotion
If DIY isn't your thing, no worries. You can still make an essential oil lotion in minutes. 
Simply, you can purchase an unscented lotion base of your choice. Then add in a few drops of a pre-made essential oil blend to the lotion base. Slow stir until thoroughly mixed. Do not add more than 3% of essential oil to your lotion total volume. 
This option will save you time when considering what essential oils are best for your lotions.
Here's a helpful resource on how to infuse essential oil for your daily skincare routine.
Preserving your lotion
While homemade lotions may sound attractive, their short shelf life makes a preservative necessary. 
There are two things to consider when preserving your lotion: microbial growth and oxidation.
Microbial growth
Microbial growth refers to contamination as a result of bacteria and mold. Unfortunately, bacteria and mold resilient and can be found everywhere, especially in the air. 
Although refrigeration may help lengthen shelf life, bacteria and mold may still show up after a few weeks. 
While many commercial lotions include synthetic preservatives like parabens, we suggest using a natural preservative. 
Luckily, you can purchase natural preservatives like Leucidal and Rokonsa. These natural preservatives are great additives to keep your lotion for several months. These preservatives also have a low to no irritation potential on the skin.
Always follow the suggested usage of the preservative you choose to use. Typically, these natural preservatives only require 1% of the total volume to be effective. 
Oxidation 
What is oxidation? It simply refers to the chemical process where sensitive ingredients like essential oils degrade after exposure to air. 
The best way to limit your essential oil lotion from oxidation potential is to use Vitamin E or tocopherol. Specifically, mixed Tocopherols 95% helps prevent oxidation and extend your lotion's shelf life naturally.
Precautions
Always use a carrier oil for essential oils. Never apply these potent oils directly to your skin.
Carrier oils are necessary to dilute the concentration of essential oils and, in turn, prevent skin irritations. Essential oils can suddenly turn allergens if applied directly. 
Also, ensure to handle your essential oils with care, keep the lotion in an airtight container, and keep them out of reach from children and pets. 
Takeaway
To sum it all up! Yes, you can add essential oils to lotion and it happens to be easily and cost-effective.
For many, homemade essential oil blends can be overwhelming if you don't know where to begin. Hopefully, after reading this guide, you can get started with making your own essential oil-infused lotion.
Fact is, making essential oils lotions can be easy as soon as you get the hang of it. After several practices, you'll find the process fun and exciting.
Making your own essential oil lotions comes with several benefits. They are natural, suit most skin types, and allow you to tweak the mixes to suit your skin and aromatic taste - among others. 
Feel free to experiment when making your own lotion and see what works for you!