Hi Friend!
We are MOXĒ.
A team of essential oil obsessed people, dedicated and excited (maybe a little too excited) to inspire you to own your mindset and your space. Because aromatherapy and self care go together like lavender and chamomile. 
So what does owning your mindset even mean?
Owning your mindset is having full control over your own perspective and outlook on life. A big first step in owning your mindset is accepting your current situation and looking at things in a more positive light.
Because let's be real. Life happens all the time. We're human, and it's completely normal to be affected by things we can't control. So we need to remind ourselves of the importance in making small changes to our regular routines. To make it a point to care for your mind, your space, and yourself. 
We believe these small changes should be fun and easy to make.
That's where we come in. You don't have to do it alone. We've got your back - and your mind.
We're here to support you. To be your cheerleader, your biggest fan, and your friend all at the same time. We're here to help you make better routines for your life. Better routines that make you feel happy, confident, and excited to own your day. 
And we help you by creating earth-friendly and natural aromatherapy products that you can't wait to wake up and use day-in and day-out. Because aromatherapy is more than just a good smell. It's the gateway to improving your mind, body, and soul. 
We're happily here to help you create fun and safe daily routines through aromatherapy because you deserve to own your mindset and your space.
Trust us, it's worth a try. 
Here's to owning your mindset,
MOXĒ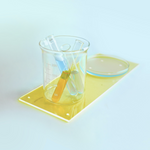 Quality & Safety
We will never compromise on either. Our products are always cruelty-free, vegan, and made without any harmful chemicals, parabens, sulfates, phthalates, synthetic dyes or allergens.
There are plenty of things worth your time, but stressing over the safety of the products you buy isn't one of them. We make these guarantees to give you peace of mind in your everyday purchases. 
MOXĒ creates products with your safety, health and values in mind.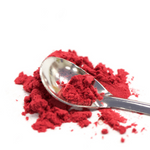 Ingredient Transparency
We believe in total transparency. You have the right to know, so we promise to always  tell you exactly what's in your products and provide you with all the information you need to make decisions for what goes on your body and in your home. 
You won't get any "proprietary blend" cop-outs or meaningless descriptors here. We want you to believe us when we say we put our all into making MOXĒ a trusted brand for all your wellness needs.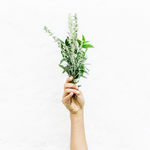 Mindfully Sustainable
We're dedicated to clean products for clean living and a clean Earth. In everything we create, we keep your health and that of our planet's in mind. From sustainably sourced ingredients to recyclable materials and packaging, we strive to keep our carbon footprint as small as possible so you can shop guilt-free.
We are also a Green America Certified Business, meeting the requirements to operate our business while committing to environmental sustainability and social justice. Click here to see this certification.