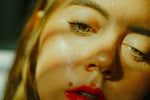 Best Essential Oils For Toothaches
Toothaches always strike without warning and somehow only at the most inconvenient times. Therefore, the most immediate options for toothache relief are often home remedies like essential oils. 
Depending on the cause of the ache like injury, infection, or tooth decay, the intensity of oral pain may vary and sufferers usually face difficulty in their ability to eat, sleep, or maintainin their concentration (and sanity). When you aren't in a position to visit a dentist to treat your toothache, it's possible to avail yourself with some essential oils that can help get rid of the infection and inflammation fast.
But with all the oils out there, which ones actually work for aches? Don't worry! Below we have listed a few of them to ease your selection. 

Toothache Home Remedies
Essential oils are not only great for scenting your home and changing up your mood, they have a long history of medicinal uses and components of natural remedies. Here are the best essential oils to treat a toothache: 
Clove: You might have heard that clove works as a major ingredient for beverages and cuisines. But at the same time, clove oil is the highly recommended home remedy for toothache. This oil is primarily extracted from the flower buds, stems, and leaves of the clove plant. Clove oil has Eugenol as a main phytochemical agent, and it is known for its anesthetic and antibacterial properties; it is capable of reducing inflammation and swelling and effective as an analgesic (pain reliever). The best part is that this natural extract doesn't pose any side effects like other over the counter synthetic medicines. 
Peppermint: For many of you, peppermint might be the preferred spice for delicious recipes at home. But for centuries, it has been used as a home remedy for treating muscle aches, headaches, and of course, toothaches. It provides a cooling effect on the painful and swollen area while facilitating numbness so that pain can be reduced. At the same time, it has strong antimicrobial properties that help clear tooth infections. Peppermint oil can also treat the burning sensation. All that you need to do is just put a few drops on a cotton ball and rub the affected gum area for major relief quickly.
Cinnamon: When you're experiencing a toothache due to oversensitive nerves, Cinnamon oil may be your best bet. Tooth hypersensitivity can be defined as a long term or sudden pain that people experience while consuming cold and hot food items. It may also happen due to gum disease or tooth decay, and the pain may worsen with time. Cinnamon oil also contains Eugenol with anti-inflammatory and anesthetic abilities to treat toothaches fast.
Tea Tree: Tea tree oil has been considered as a trustworthy medicine to treat skin diseases and toothaches as well. The well researched and proven antibacterial properties of this oil help to slow down tooth decay and the antiseptic properties combat throbbing and a sharp ache. It can also treat swollen gums to avoid any further infection. 
Lavender: Not just the sweet aroma and magnificent purple flowers, this versatile oil is also known for its healing abilities. Lavender oil contains powerful anti-inflammatory and antiseptic properties that can alleviate toothaches with ease. At the same time, the therapeutic scent leads to an overall calming effect. 
Toothache Relief With Essential Oils
Using these oils is sure to provide some relief for a toothache that comes on fast and strong, even when you can't make it to the dentist. However, remember to consult your doctor before trying any home remedies. 
Tips For Using Essential Oils For Toothaches: 
Remember to use a cotton swab and dilute the oil before use, as pure essential oils can be irritating to the skin. 
Avoid eating or drinking 30 minutes after application to give the oils time to work before being rubbed or washed away. 
Discontinue use and rinse your mouth out if any strong burning or pain occurs. 
Apply daily for a full week for best results. 
For more on how to safely apply essential oils, read here.
Conclusion
With their renowned antimicrobial, anti-inflammatory and pain relieving qualities, essential oils can be easily adapted to an effective home remedy for treating toothaches quickly. 
------------------------------------------------------------------------------------------------
Looking for Hand Sanitizer? Check out our latest blog on Where to Buy Hand Sanitizer
MOXĒ's Key Ingredients
70% Ethyl alcohol
Aloe Vera juice
Tocopheryl acetate (Vitamin E)
Features
FDA-approved ingredients and facilities
Meet's U.S quality standard (made in Florida, USA)
Leaping Bunny Certified – animal cruelty-free
Free from pesticides and harmful chemicals
Mild solution for all skin types
Great for on-the-go users
Regulated by the U.S. Food and Drug Administration, MOXĒ Hand Sanitizer boasts high-standard quality and efficiency.
Shop MOXE's 32 oz Citrus Hand Sanitizer Gel in 1 Bottle Packs for $13.99 or a 4 Bottle Packs for $38.99. 
Looking for an unscented hand sanitizer? MOXE now has Unscented Hand Sanitizer Gel in 8 oz bottles—shop a 1 Bottle Pack for $7.99 or a 2 Bottle Pack for $13.99. 
Get your alcohol-based sanitizer now, and stay safe on-the-go.